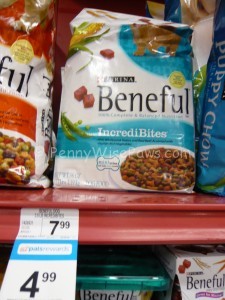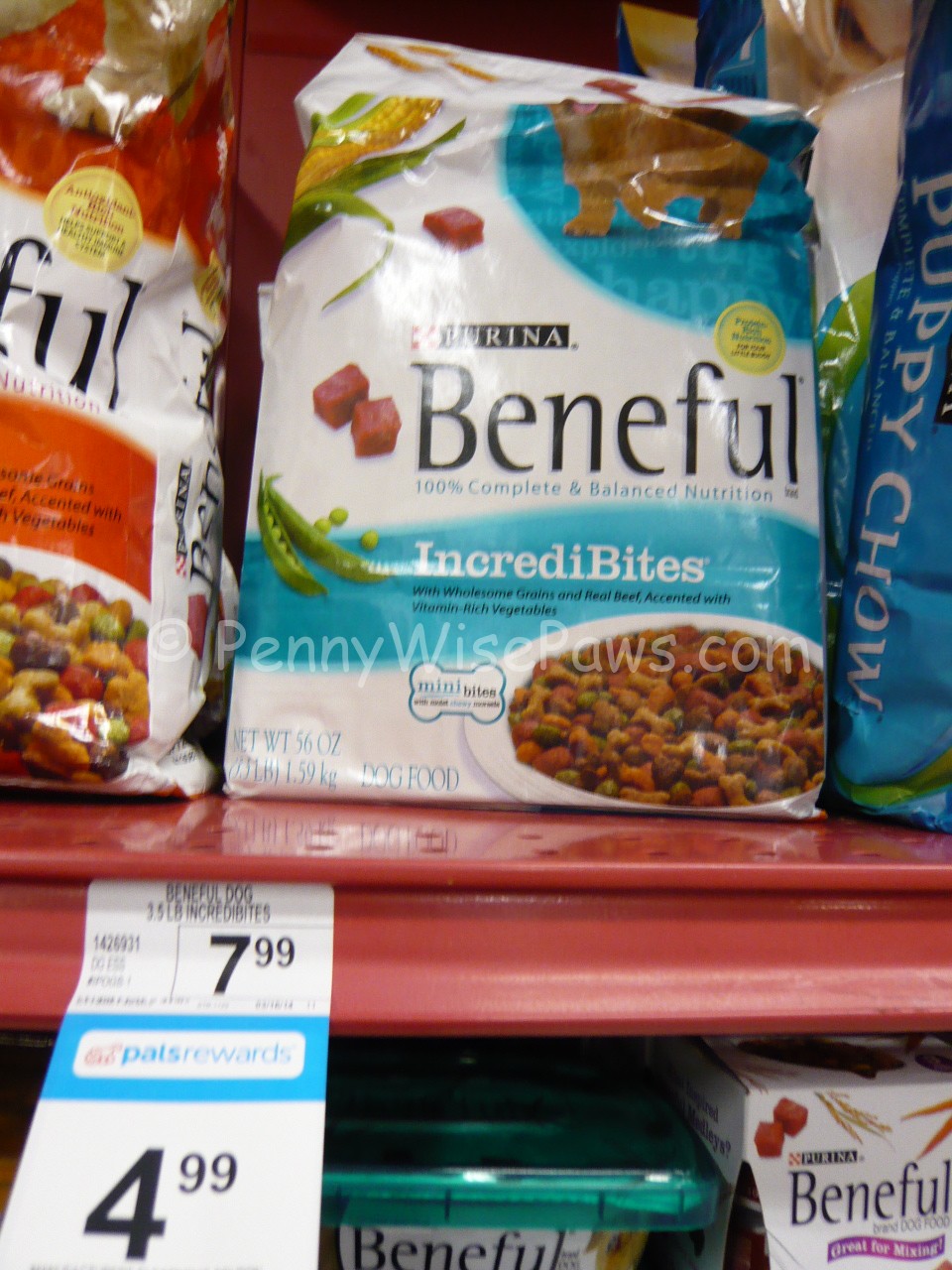 If you still have your 5/1 Beneful Petco coupon from the calendar, make sure you head to Petco before it expires 3/31!
The small bags of Beneful are on sale (through 5/3) and this coupon will make the FREE!! YAY!
If you don't have it, you can still get a decent deal, picking it up for 2.99 after coupon, using the 2/1 Beneful Purina Beneful Brand Dog Food, Any Bag – 02-09-14 RP Manufacturer coupon.
The prices have changed today, but our store did not have all tags up yet.
We'll have the human check back later in the week, the manager said, they'll be done by Tuesday with the new tags.
While you are at it, don't forget that the following freebies also expire by the end of the month, so don't forget to use them up if you still have them:
Free Nutro Max Dog Food 12.5 oz can exp 03/31/14
Free Old Mother Hubbard Dog Treats 5 oz bag exp 03/31/14
Free Soulistic Cat Food 3 oz can or pouch exp 03/31/14