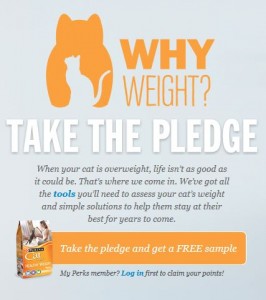 Purina cat  chow is offering a free sample of the healthy weight variety again.
They had a similar offer last year.
Head over here to take the pledge and receive your free sample.
It usually takes a few weeks for the sample to arrive and with a bit of luck, they'll send a coupon too!