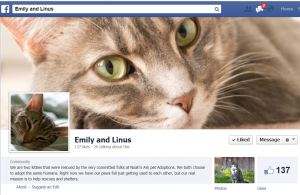 Did you know this blog automatically posts to our Facebook page for Emily and Linus?
If you come here to check on pet deals once in a while, you might want to give us a like over on Facebook!
Deals will automatically show up in your newsfeed and you'll be able to click on them to get back to the blog.
We also sometimes post info, that doesn't make it to the blog and you can discuss deals with other pet deal hunters!!
See you over there!!