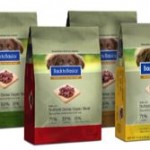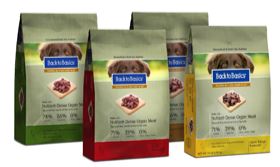 Wowsers, Back to Basics dog food released a 7/1 any bag printable coupon !
We have not heard of this product before, we could not find a retailer in AZ that carries it, but it looks promising with grain free and high protein formulas.
We are big fans of grain freepet  food!
The store locator shows this at Pet Supplies Plus stores in TX and in a ton of places out East (FL, SC etc.). You can find out if it's sold in your area by checking your ZIP Code here!
Smallest bags start around $17 at online retailers (which of course won't be accepting the coupon), but that gives you an idea of what to expect in the store.
We are excited about a new high protein grain free brand, hopefully stores in AZ will start carrying it as well!
Thank you Printable Coupons and Deals!