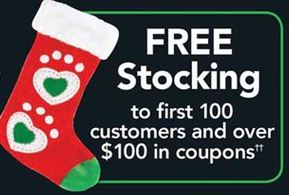 Hope you all had a great Thanksgiving and hopefully your humans gave you some special treats in the process!!
We are not sure yet if we are going to send out the human today. We will be happy if she crawls out of bed at a reasonable time to feed us before we starve to death!
We will also make sure (loud and clear!!) that either male or female human understands the feeding requirement! If need be, we will even make use of our paws!!
BUT if you are going to send out your humans shopping, here's the links to the Petsmart and UPDATED Petco Deals again!!!
Back to regular scheduled catnapping!