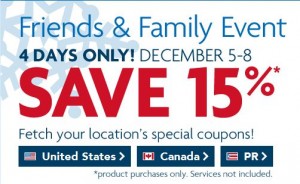 We have a a Petsmart Friends and Family even coming starting todayDecember 5 through December 8! 4 Days only!
Go here to download your coupon fo 15% off!!
Petsmart is also still running the holiday bucks promotion , so for buying select items you will receive $5 off your next order of the very same item (a register tape coupon will print for you).
You can roll those register tape coupons into future orders and stack them with Manufacturer coupons!
The cheapest items in the holiday promo are still IAMS, starting at 9.99 and Science Diet starting at 10.99. Prices valid through 12/29
Many of us have 5/1 SD printables from earlier this year, that are not longer availble, these expire 12/31, so make sure you make good use of them!
There are also 5/1 peelies and tearpads out for Science Diet and Hill's Ideal Balance.
We also have a  2/1 IAMS printable and some of us have 3/1 AND 4/1 coupons from vet leaflets! So if you have any of those, make sure to use them up before they expire!
Remember that the Petsmart F&F automatically comes off AFTER coupons, no matter when in the process you hand it over. So if you have a   2/1 IAMS printable , making your 9.99 Iams bag only 7.99, the 15% will come off
of the 7.99, making it 6.79! At the same time you will earn a $5 coupon off your NEXT purchase, that you can keep rolling!
YMMW on Petsmart allowing you to stack a 5/25 Petco competitor coupon, as you are already getting a store discount. So you might fare better trying to get to $25 and using the Petco coupon.
Here are some other Petsmart deals, that might be sweeter with the 15% off on top!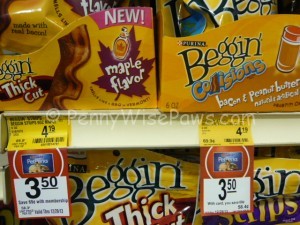 Purina Beggin Strips 3.50 use B1G1 Purina Beggin, Any 6 Oz. – 11-24-13 RP – valid up to $3.75 and stack with 1/1 Purina Beggin', Any 6 Oz. Or Larger – 09-29-13 SS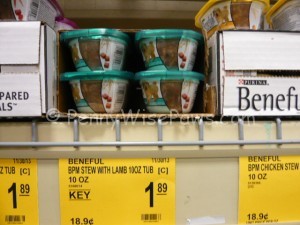 Beneful wet food 1.89 use B2G1 Beneful wet food coupon and stack with FREE Purina Wet dog or cat food up to 1.99 through 12/31/13 or 3/4 peelies if you have them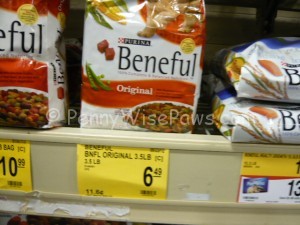 Beneful dry food 6.49 use Competitor Coupon 5/1 Beneful dog food any size bag though 1/15/14, possibly stack with a 1/1 if you have it or 2/1 Purina Beneful Dog Food, Any – 11-17-13 SS (YMMV) or stack with free wet food wby beneful dry food peelies if you have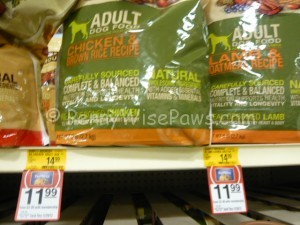 Simply Nourish Dog food 11.99 use 5/1 Nourish Store Flyer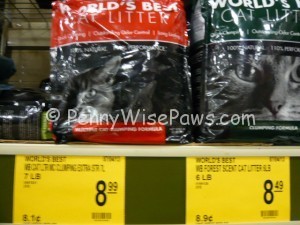 World's Best Cat litter starting at 8.49 use 3/1 WBCL Bricks or WBCL Hopster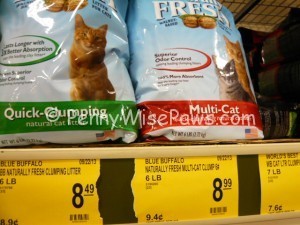 Blue cat litter starting at 8.49 use Competitor Coupon 5/1 Blue Naturally Fresh Cat Litter through 12/15 or 5/1 peelies if you have them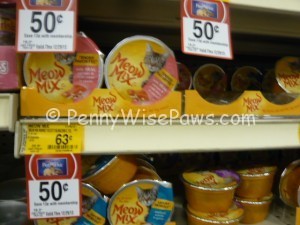 Meow Mix 0.50 each, if you have the BOGO peelies, just 25 each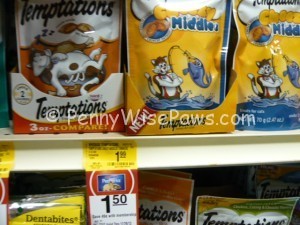 Temptation Treats 1.50 use various printables for Temptations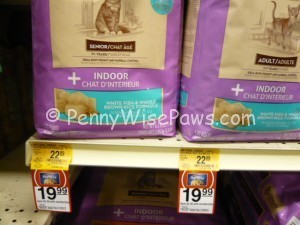 Nutro starting at 19.99 use 5/1 or 7/1 you may have requested a while back or check stash for 5/1 found inside store!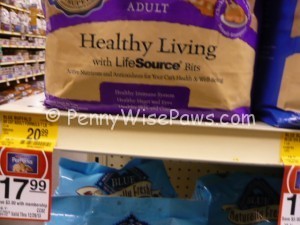 Blue cat food, some varieties starting at 17.99 use 5/1 you may have requested from manufacturer or received from rep in the store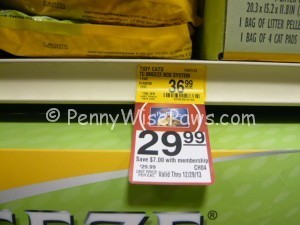 Breeze cat litter system 29.99 use 7/1 printable or check your stash, there were 10/1 coupons out earlier this year exp 12/31