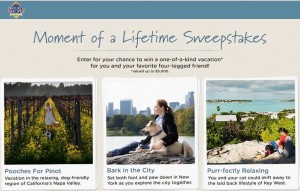 Go here to enter for a chance to win a trip with your pet.
The Nature's Recipe Moment of a lifetime Sweepstakes ends today, so make sure you enter if you have not had a chance to do so yet!
For more info refer to their Rules and Regulations here!