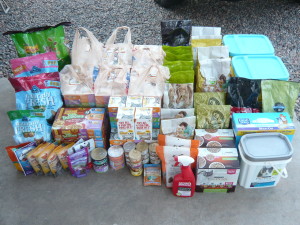 Tonight we sent the human to Meowness to drop off the items pictured above for our buddies there.
We have been very busy lately, so our donations have become a little less frequent, unfortunately, just as our blog posts have become less regular, regrettably.
These pet supplies are valued roughly at $ 497 and we paid about $ 104 including tax.
There have been a few good opportunities both at Petsmart and Target lately. We hope one of these days we'll find time again to blog about deals more. Right now, when presented with the choice between blogging or shopping, we rather send the human shopping. This whole work thing is really getting in the way of important stuff, like blogging and such!
We would like to thank Ludwig and Cali and their human for their contribution to this donation, in the form of pet food and litter as well as coupons and deal alerts! Cali and Ludwig trained their human really well! Also, it's Ludwig's birthday today! Happy Birthday buddy, hope you got a few treats and maybe a new toy or two!
While at Meowness the human met a few of the adoptable kitties, including the adorable Spencer and petite Petunia, along with a whole bunch of newcomers that still need to get ready for adoption.
Both of these cuties are currently looking for great furever homes, hint, hint!!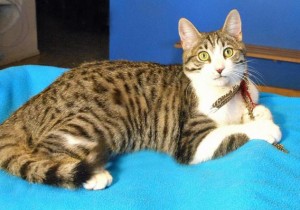 Spencer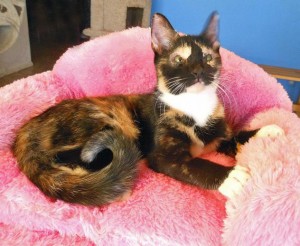 Petunia
If you are interested in one of these kitties, you can find out more about them here, or if you want to help out and donate a few $$ for their care you can do so here.