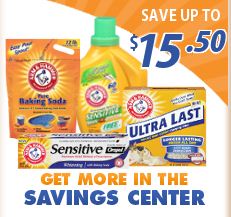 We have posted this coupon in various matchups before, but if you have not grabbed this 1.50/1 Arm and Hammer cat litter printable,
we suggest you go ahead and print it now. It's not quite as good at the 3.50/1 we had earlier this year, but still can get you great deals.
For example at CVS this week or hold on to if for the next $5 Friday deal at Safeway, where this litter goes on sale regularly.