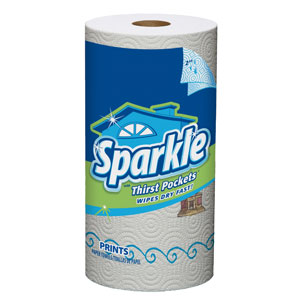 Paper towels make awesome donation items for shelters!
They certainly are on many rescues' wish lists!!
Sparkle single roll are 10 for 10 at Safeway through 8/27 ( you can buy only one and still get that price.)
We have $0.50/1 Sparkle Paper Towel 07/28/2013 RP Insert (exp 08/17/2013)
That coupon expires 08/17 so get yours quick! Remember Safeway will only double 3 like coupons per transaction,
so if you have more than three, you need to split up your shopping trips.