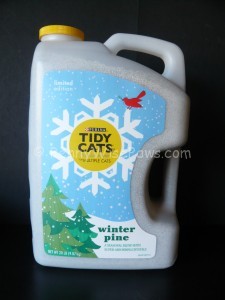 While using up some more coupons at Target last night, the human spotted some winter pine scented Tidy Cats litter.
It was not marked, but as Target often considers these items seasonal, it's worth to try and scan it, which the human did.
It rang up 2.39. It was too cumbersome to take a pic of the scanner, while holding the jug, but here's a picture of the receipt.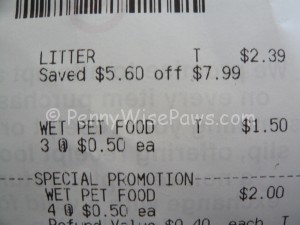 We have a 2/1 Target printable coupon for TC litter 7.5 lbs or larger and many of us have 2/1 peelies that expire today, so you may want to head to the store and see if you can score some free litter with the right coupon.
You can also stack the Target coupon with the 1/1 Manurfacturer coupon from 10/27 RP inserts or print a 1/1 here, making it only 39 cents after stack.
Our store only had one jug left though and we promised the human to not send her around to hunt for more today, although we have several 2/1 coupons left, that expire today.