June 2013 was a good month for us as far as donations are concerned, we were able to  drop off
a total of $1232 worth of pet food and supplies at three different rescues we support.
Our first drop off in June went to http://lostourhome.rescuegroups.org/, worth $ 462 retail and our oop was about $ 83.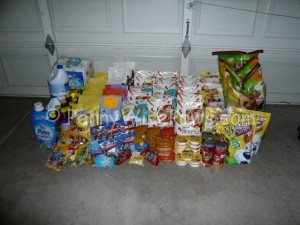 Our second drop off in June went to the awesome doggies at http://azsmalldog.org/ was worth about $ 350 Retail and our oop was $ 63.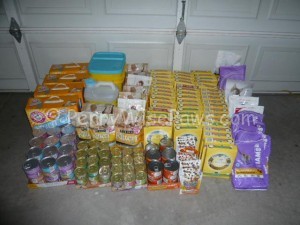 And last but not least the third drop off went to our buddies at http://meowness.com/ and 4Paws with a Retail value of $ 420 and an oop of $79.
As you can see we do not only donate dry and wet food, but we also try to get deals on litter (cat rescues ALWAYS are grateful for litter donations, because for some reasons those are few and far in between) as well as paper towels and cleaning supplies.
If you want to support a rescue of your choice to check with them, you'd be surprised about some of the non pet food items on their wish lists!