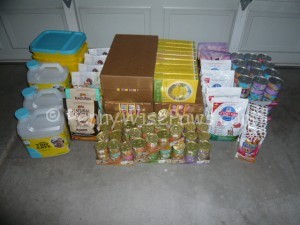 Last night we sent the human to the Meowness kittties with some cat food and supplies!
Retail worth about 440 $ and we paid about $90 OOP! Not to bad!
Lot's of cans too 😉
The human met several of our buddies and came back with cat hair all over her so we gave her a good sniff.
But all is well, after a thorough inspection it does not seem like she smuggled another kittie in!!
We wish everybody a grrrreat weekend!!!