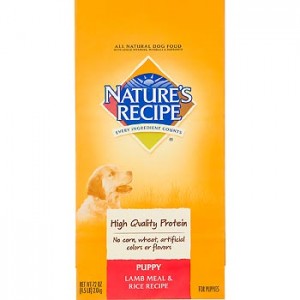 We have a new $5/1 Nature's Recipe Puppy Dry Dog Food, up to15 lb
Petco currently carries the Puppy Lamp Meal and Rice 4.5 lbs bag for 9.99
other varieties are more expensive.
Petsmart has this brand starting at 11.99 currently.
So you'd get a bag at Petco for 4.99 (notice how the coupon wording is UP TP 15 lbs!!
so you CAN use it on the small bags!)
IF you are one of the lucky ones with the infamous Petco Calendar, you will find a 3/1 STORE Coupon in the calendar,
making the bag only 1.99 after stack!!!
This post may contain an affiliate link. Please see my disclosure policy.