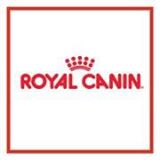 We have a new 7/1 Royal Canin Feline Health Nutrition printable coupon on facebook!
You can print directly from the page after entering your information!
Both Petsmart and Petco carry the small 12 oz bags for around 4.99-5.99 and the coupon has no size restriction so you should be able to get the small bags for free.
Not all stores have the FELINE HEALTH variety 12 oz bags though.
Cashier might have to mark down your coupon at Petco and make sure you have other items in your basket at Petsmart.
If this is your brand of choice, you might get a better bang for your buck with the 3 lbs bag for 14.99.