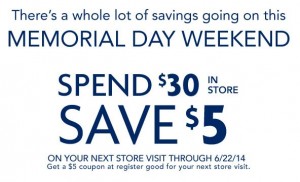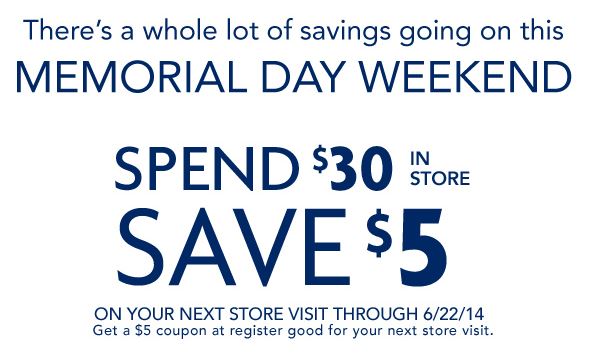 Petsmart is running a spend $30 save $5 promotion this weekend. You will receive a register tape coupon for $5 off your next store visit after you spent $30.
You can earn your $5 coupon through 5/27 and spend it through 6/22!
If you are signed up for their Emails, make sure you do check your mail, you may have a $5 off ANY bag of dog or cat food, any size for some select brands, including:
Blue Buffalo, Castor & Pollux ORGANIX or Ultramix, Hill's Ideal Balance and Hill's Science Diet, Innova, Nature's Recipe, Nutro Natural Choice, Nutro Max, Nutro Ultra, Simply Nourish, Wellness, Authority, Bil-Jac, Farmer's Bounty, Eukanuba, Pet Botanics, Pro Plan, Royal Canin.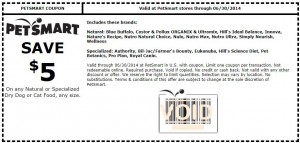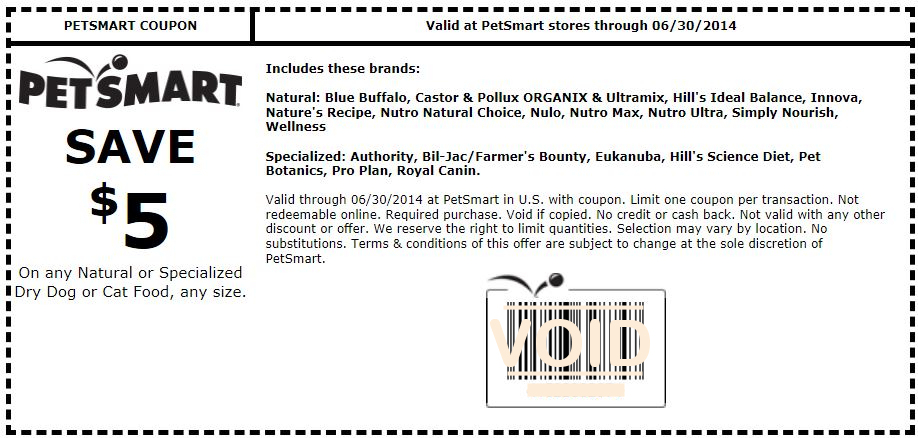 We have coupons for many of these brands from recent store flyers (search the blog for coupon fairy alerts) or printable coupons. So you can stack the store coupon with a manufacturer coupon.
It does say ONE PER TRANSACTION, so make sure you plan for that!
Also as it is a STORE COUPON, it may have an impact on your $30 threshold, so you should have $30 AFTER store coupons are applied.
Manufacturer coupons are considered a form of payment, so these should not negatively impact your $30 threshold, but with Petsmart we really never know until we try.
Hopefully someone will report how these are working!
If you are planning on doing the deal, please leave us a comment and let us know!! Happy Shopping!