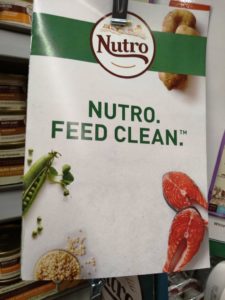 When you send your humans to either Petco or Petsmart they need to be on the lookout for the booklets pictured above.
We have found these both at Petco and Petsmart recently. There are cat and dog versions out there. What you want to be checking for is the the cat booklets in particular.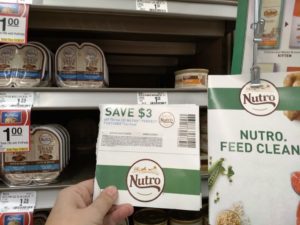 Both booklet varities have some great coupons, but the best one is the $3/3 coupons for the nutro wet cat food trays on the last page of the cat booklet.
Petsmart currently has these trays on Sale for $1 each through 12/3, the coupons expire 12/31. You will be able to score 3 free trays of Nutro wet cat food for every coupon you find!
That's pretty awesome in our book. The human already had picked up a few of these a couple of days ago and now we found more today.
We'll certainly be on the lookout for more coupons to score some free pet food for our buddies at Meowness!
Happy Shoppin!